Pop Culture Meets Reality: Artist Brings Life To Streets
Street artist EFIX had the idea to put characters from Simpsons or Disney movies into the streets. We've collected some of his work.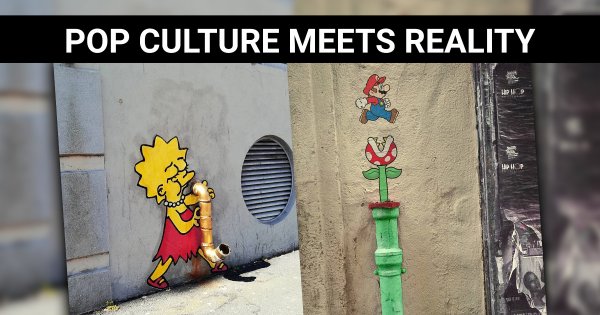 French-born Francois Xavier Donguy is not only a musician but also a talented street artist. His goal is to bring more life into cities, e.g. by fixing ugly things like cracks in a wall or broken pipes by creating an interaction with cartoons or other pop culture highlights.
What makes him so special is his talent to observe the world and putting things into a different perspective by creating wonderful and creative pieces of art.
He has a huge variety of his work on his instagram channel. If you're e.g. into cartoons you'll definitely love this:
Let's end with Wile E. Coyote:
If you'd like to see more of his work, make sure you check his instagram channel
efixworld
.